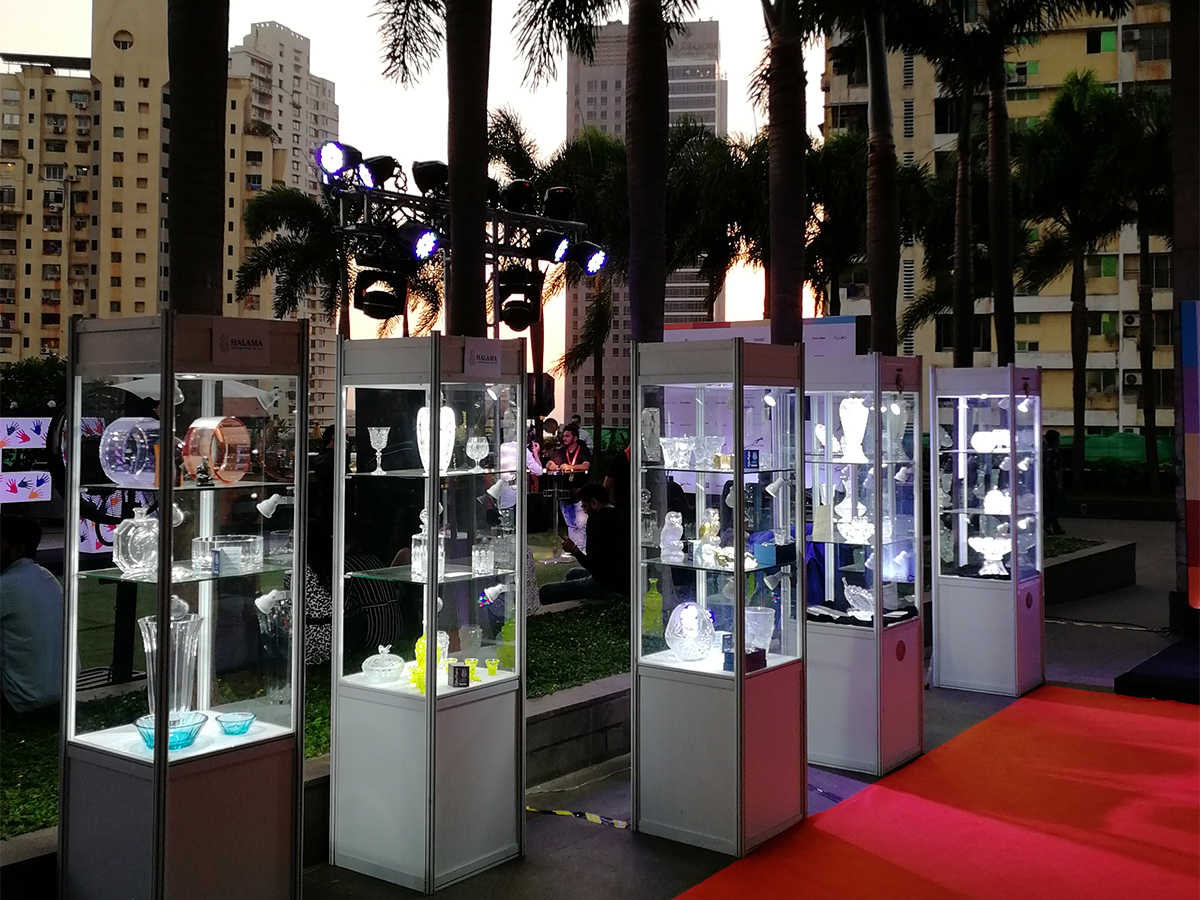 We wish you all a beautiful day. In this grim time, when we are all being targeted mainly by negative news and under the pressure of uncertainty, I am personally very pleased with any positive information. I take such reports as a necessary part of the fight against stress, and I prefer them in that plethora of information. Hopefully you feel the same and that's why we want to share with you our recent travel experiences. Even knowing the fact that many consider it irresponsible and condemn anyone who has recently gone abroad...without even knowing the reason or circumstances of his trip.
Two weeks ago, we finally decided to take part, already months planned, an event in India. At that time, there were no current measures in the Czech Republic, the goal of our trip was not (and is not yet) among the risky countries, and in addition, we perceived promises given to the organizers, colleagues in the field, business partners and also co-workers in the Czech Republic, to whom our export gives work. Our arrival was positively evaluated immediately by Czech Embassy New Delhi, which prepared and supported the whole event, but subsequently also indian companies, guests and friends.
We were part of Times Fashion Week, organized by the The St. Regis Mumbai, where Czech design was presented. It was a combination of glass uniques of brands Halama, Pačinek Glass, Šafránek Glass, Sevcik-crystal, Oliva Glass and others and especially in the form of fashion shows collections of absolutely amazing designers Beata Rajská, Aranka Slavíková – ArankaS Fashion designer. At the same time, I would like to thank them very much for their commitment in our daily packaging of glass exhibits in outdoor tropical conditions, in very late nights.
Presentations of exceptional fashion collections and diverse glass objects caught the attention of thousands of Indian visitors and important guests. The media's interest and repeated output in leading newspapers such as the Bombay Times were also proof. The presentation of the Czech Republic, the jewels and beauties of our small country has once again succeeded in far and greater India, although the influence of the media due to Coronavirus has already begun to absorb India in last days.
Thanks include ambassador Milan Hovorka, his wife Jarmila and Milan Touš, the entire Czech Embassy New Delhi, who organized the event and, above all, repeatedly dealt with large, unexpected obstacles. Great gratitude belongs to the Honorary Consul in Mumbai Mrs Rashmi Jolly, who came up with the whole idea a few months ago and also actively participated every day in the great advertising of the Czech Republic in Mumbai.
Immediately upon our return, we boarded a self-imposed caranten.
Friends, the situation that now surrounds us is really across continents these days, which we have experienced firsthand.
We wish you all and your families that we can do this in health, that's the most important thing. Let's be nice and considerate, we love you.