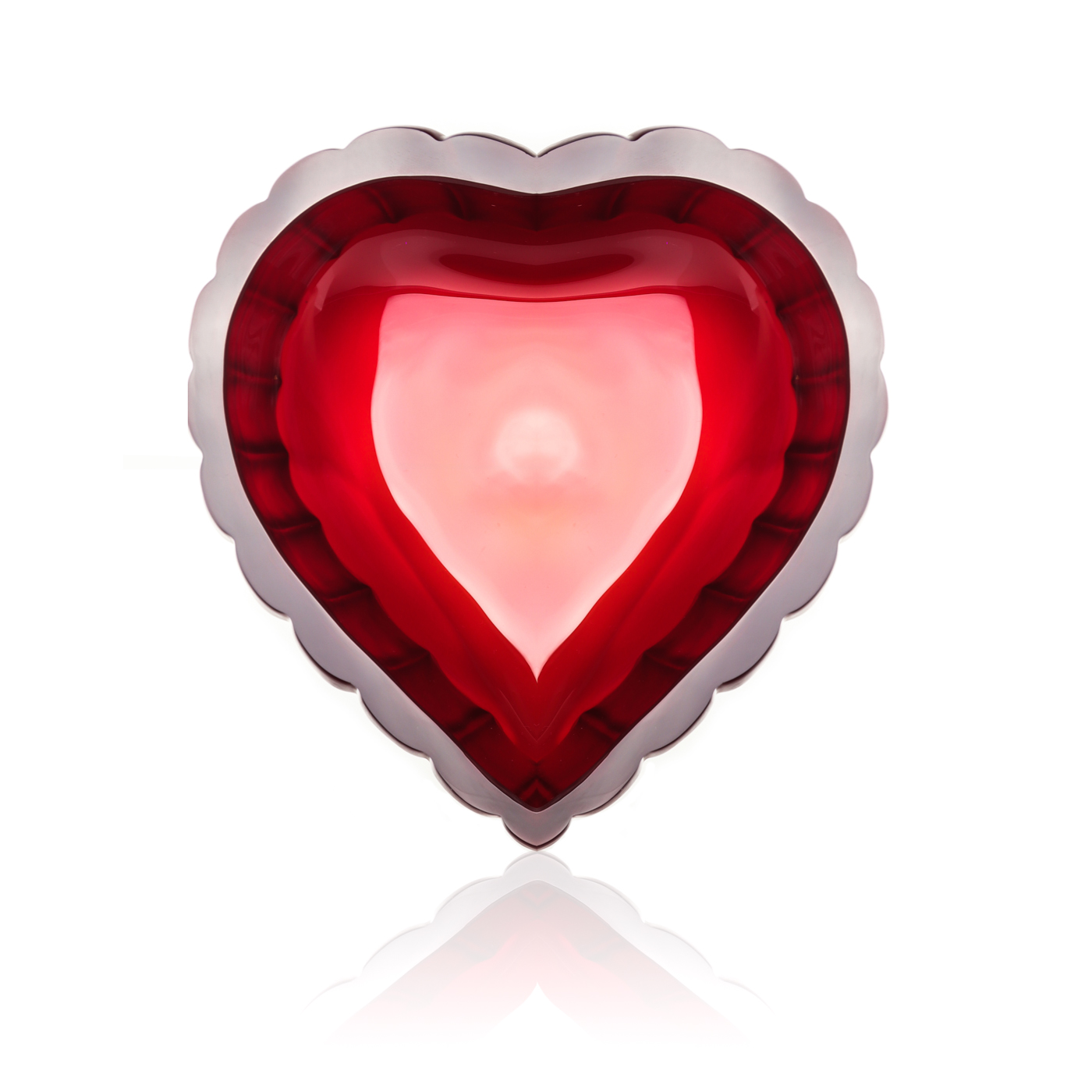 On February 14, is already a traditional holiday of love and falling in love, so we prepared a surprise for Valentine's Day.
The glass heart from our manufactory is made of almost two kilograms of hand-blown glass material. After many hours of cooling, it is first matted around the entire perimeter, then hand grinding and polishing to let the captivating effects of the red coloured crystal stand out. The size of 18 x 18 x 6 cm offers an ideal interior space for your favorite sweets.
We wish everyone a beautiful Valentine's Day.